Sewn (Stitched) vs Heat Seal (Welded Edges)
There are the two methods of assembling vinyl pockets for job tickets, repair orders, drawings, signs, warehouse tags, checklists, name tags, classroom assignments and other paperwork.
Which is Better - Sewn or heat Seal?
In general, a well-made sewn holder will holdup better to frequent handling and they have rigid plastic covers to help keep papers flat. On the other hand, heat seal holders cost less and are more water resistant. Heat seal holders with press lock zip type closures can even be waterproof.
The difference and benefits of each assembly method are explained below to help you decide which is best for your needs.
What are Sewn Job Ticket Holders?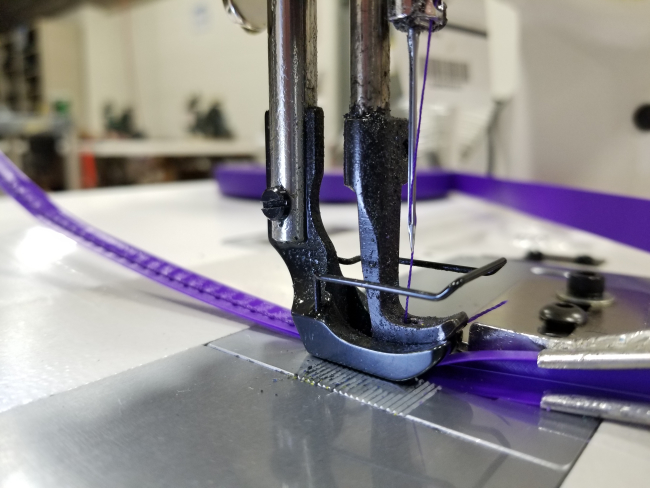 Sewn or stitched plastic holders are assembled with sewing machines that use thread and edge binding tape to connect the holder's seams together.
Benefits of this assembly method include:
Sewn covers can last longer with heavy frequent use.

Wide variety of edge colors to prioritize and organize workflow.

Metal hanging eyelets tend to be stronger than molded heat seal hang holes.

Clear cover material is more rigid keeping paperwork flat.

No tooling expense to make custom sizes in low quantities
What are Heat Seal (Welded) Job Ticket Holders?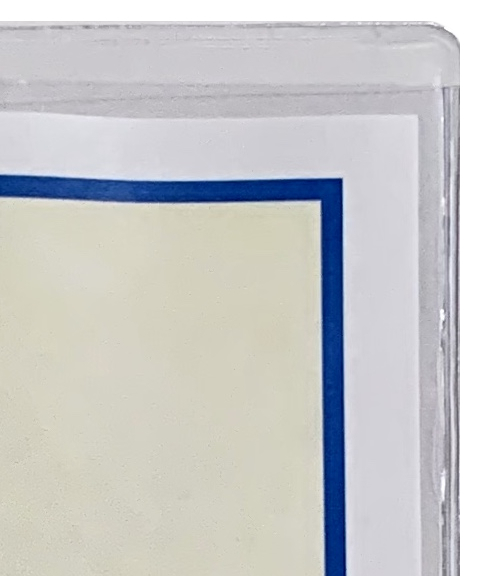 Heat seal plastic holders are assembled by melting (welding) the edges together using heated presses or ultrasonic welders.
Benefits of this assembly method include:
Usually lower cost - but if wear out faster need to repurchase more often than sewn.

Many sizes available using existing tooling

Welded edges are thinner than sewn - so overall size is smaller for the same inside capacity. This can make them easier to fit into file drawers and boxes.

Tinted covers and color top tabs help prioritize and organize workflow.

Press lock closure option for water resistant feature.
Deciding Which is Best
Heat seal is the less expensive option, unless wear and tear from usage requires frequent replacement.

Sewn offers more color coding options to prioritize and organize workflow.

Sewn holders have rigid clear covers to keep paperwork flat and easier to view when holding in your hand.

Both assembly methods offer protection against damage from liquid spills and sprays. But heat seal welded edges provide more protection for outdoor or high moisture environments.

Both can be ordered with hanging options like magnetic strips, self-stick two-sided adhesive, hook & loop strips or metal eyelet reinforced hang holes.

Both can be wiped clean with window cleaner or wipes.
Key Questions to Help Decide Sewn vs Heat Seal
How harsh is my work environment?

Is a waterproof holder needed?

Is color coding helpful to organize and prioritize workflow?

Do the holders need to fit inside a file cabinet or box?

How many do I need?
Want more help deciding? Contact customer service to describe your process and get help finding what will work best for you!
Call 800-238-3957 E:Sales@dakonteproducts.com Contact Form